Curators of Cutting-Edge Technology Solutions
Our people and the services we provide define our firm. We take pride in delivering a first class client experience.
Who We Are
Founded with an entrepreneurial spirit, we help homeowners and business operators realize maximum enjoyment from their properties thanks to the integration and appropriate deployment of technology. Our team of experts designs, engineers, installs, programs and provides life-long service for the home and commercial automation solutions that meet our clients' project requirements and goals in Greater Ottawa. We help our valued clientele experience the ultimate luxury at home and unmatched efficiency at work through intuitive control of home and commercial audio video, lighting, networking and security. As lifelong learners we are continuously attending manufacturer and industry education to ensure we are prepared to deploy the latest technologies for today and whatever the future might have in store for us tomorrow.
Our Mission
The goal behind all our projects is to create tailored technology solutions that facilitate and elevate your day-to-day lifestyle. We strive to earn your trust and make you a client for life by delivering unprecedented performance, reliability and ease-of-use you can enjoy across multiple properties in Greater Ottawa. Our professional staff is there to serve as your personal technology advisor that educates and guides you to solve all of your current and future technology needs, from commercial AV to home automation and beyond. We take world-class care of every customer and thrive due to your referrals and strong recommendations. We strive to exceed our clients' expectations on every new construction or retrofit project regardless of size or budget.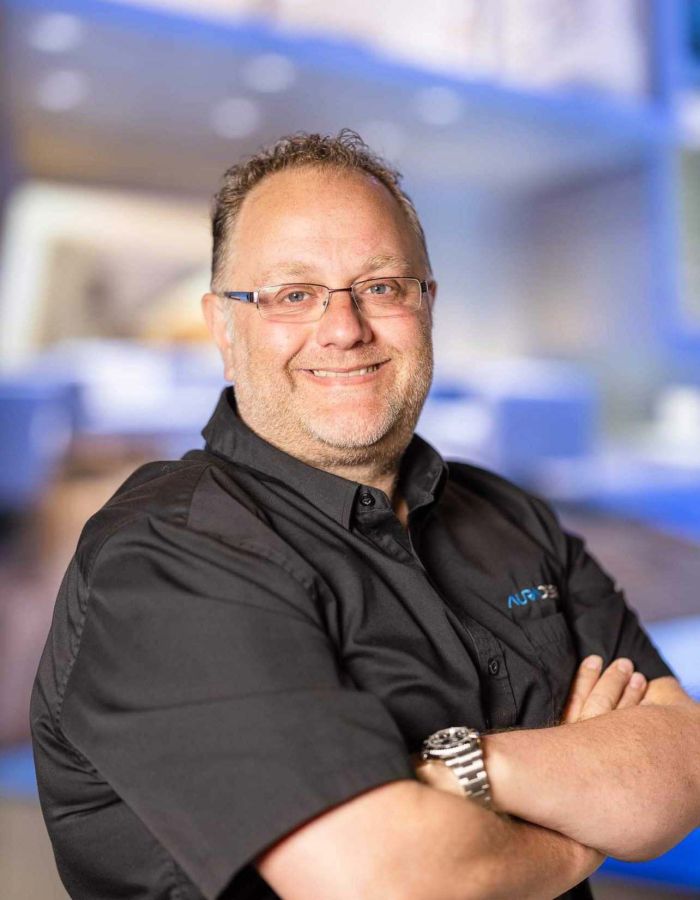 Stephane Doucet
President
ANDREW DAVIES
Partner | General Manager
JOHN HUNTER
Partner | Senior Programmer
Credentials
Control4 Dealer of the Year, 2008